National University Art Festival opens today in Matanzas.
The parade of colors, joy, dance and youthful dynamism characterized the university parade that went through the historic center of the city of Matanzas on Monday to inaugurate the National Festival of Amateur Artists of the Federation of University Students (FEU), where more than 500 students representing the academic institutions of the country are participating.
…ONLINE AUDIO
To the rhythm of contagious music, popular conga and an opening cove in the emblematic Sauto Theater, began the twenty-fifth edition of an event that until November 18 will show the aesthetic consolidation of university art from the competitive fields, the cultural improvement and the one linked to the extension and environmental work in Higher Education.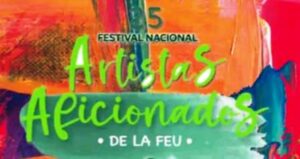 According to the program conceived by the organizing committee of the contest, the contestants will compete in dance, visual arts, literature, music, theater, audiovisual and speech in several cultural locations in the capital city of Yumurina, although the Sauto Theater will be the main venue for the presentations, while the Camilo Cienfuegos University headquarters will host the delegations.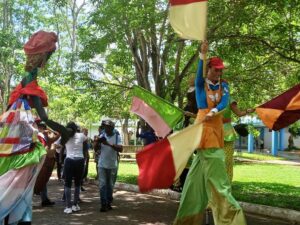 One of the purposes of the traditional and attractive celebration is to make visible how much is done in the field of art in Cuban universities, with the precept of how much culture means for Cuban society and especially for young people.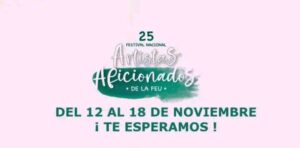 The previous edition of the National Festival of Amateur Artists of the FEU was held in 2018 in the province of Ciego de Avila and after a five-year break due, among other factors, to the presence of Covid-19 in the country, it resumes its actions in the Athens of Cuba, which is decked out from November 12th to 18th as an ideal space for fraternizing and promoting art and culture among young people.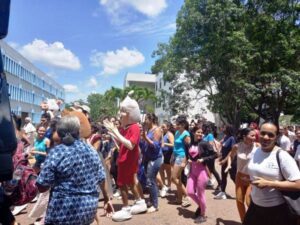 In addition to the competitions, this 25th edition of the university event includes visits to institutions, communities and social interaction activities that will take place in the People's Councils of Canímar and Playa.
According to its organizers, it will be a Festival tempered to the difficult economic conditions of our times, but with an enormous load of joy, spirituality, good art and environmental responsibility.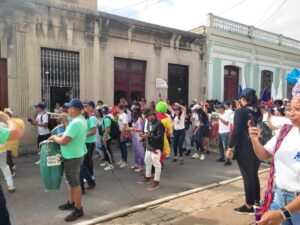 Written by Yovana Baró Álvarez.