HAVANA-PRESS CONFERENCE BASED ON THE  THIRD PHASE  OF THE  CLINICAL  REHEARSAL .
The moment so awaited by all arrives. This May 12th begins the health intervention in risk groups and territories with the vaccine candidate Abdala. The news causes a stir among the population and the hopes accumulated for months materialize in front of a jar as Cuban as the people themselves.
Thus, the conditions are guaranteed in each of the family doctor's and nurse's offices and other selected locations in the province of Matanzas, the second with the highest incidence rate of Covid-19 in Cuba.
Health personnel who during these months have not fainted before the imminent danger of contagion is the first group to benefit, while the rest of the population waits with the same disposition for said dose, which shows the failure of those who tried to discredit it.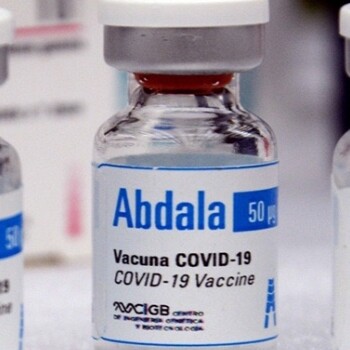 The protocol required for this process brings about resources and efforts; However, despite the limitations of a health system that suffers the consequences of the economic and financial blockade, today the conditions for success are prioritized in each municipality.
Tiring, but necessary, days will begin this Wednesday with the goal of reaching one hundred daily doses in each vaccination. But, as they have shown so far on each battlefront against the virus, industry professionals will spare no effort.
And although this dose does not lack the call for discipline and perception of risk, the Matanzas people join the song of gratitude before our men and women of science, before a bottle that, according to Buena Fe group, contains the strength of a more protected country.