More than three hundred specialists celebrate Cuban Librarian's Day.
Matanzas librarians, examples of consecration, regardless of the difficulties, have been consistent with the legacy bequeathed to them by their predecessors.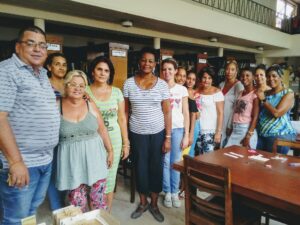 For that reason, it is so relevant to commemorate the Cuban Librarian's Day, which is celebrated every year on June 7th, in honor of Antonio Bachiller y Morales, born on the same date, in 1812, considered the Father of Cuban Bibliography.
According to historians, it was first celebrated in 1950. The inaugural massive activity was sponsored by the Office of the Historian of the City of Havana with the support of the Cuban Society of Historical and International Studies.
Throughout its history, the people of Matanzas have felt a special identification with the library. And it is natural, because in that institution the universal knowledge is accumulated, with the most beautiful and interesting literature, that feeds the human spirit.
The network of libraries in Matanzas has more than 300 specialists, distributed in 41 entities, of them, 13 municipal, 27 branches and the provincial Gener y del Monte. To these are added those located in educational centers and universities.
They are currently immersed in maintaining the traditional services and improving the qualification of the personnel, urged by new informatics challenges. These actions are in favor of the cultural and scientific development of the nation.
On the occasion of the anniversary, the «Marta Terry» 2023 Award was granted to Magaly Cárdenas Capiro, director of the Gener y del Monte library and of the provincial network, awarded by the Cuban Association of Librarians (ASCUBI).
The ASCUBI national awards are conferred to workers who have a long career in the service of libraries and an attitude consistent with the code of ethics of the profession.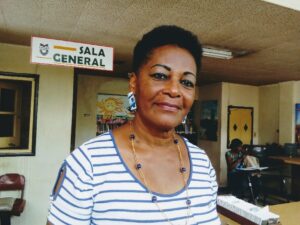 In the photos, a representation of the librarians of Gener and Monte, mostly based in the Guiteras library, and the recently congratulated director Magaly Cardenas.
Written by María Elena Bayón Mayor.