Second Business Fair of Economic Actors to be held in Matanzas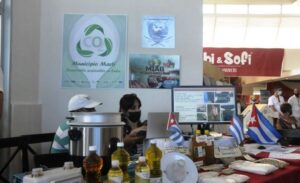 Under the slogan Matanzas, every day more productive, the Second Business Fair of Economic Actors will be held from October 5th to 7th.
According to the call of Governor Mario Sabines Lorenzo, the fair, which will be held for the first time in the city of Matanzas, specifically at the Canimao Hotel, will be dedicated to the 330th anniversary of the city of San Carlos and San Severino de Matanzas.
This space offers the possibility of knowing the potential of our province, accessing market information, identifying opportunities, substituting imports, increasing exports and holding business meetings.
In addition, this site is the ideal place to publicize local and regional product lines, launch new ones to the market, exchange experiences, exhibit goods and services and generate alliances that favor the development of new forms of non-state management of the territory and the provinces of the country.
Among the participants' objectives is the promotion of Cuban exports and productive linkages among economic actors.
According to Mario Sabines, one of the days will be open to the public and transportation to the area will be guaranteed. The use of electronic payment channels will also be promoted.
Written by Yunielys Moliner Isasi.