Orquesta Failde at the Latin Grammy Awards for the second time (+photos, audio and videos).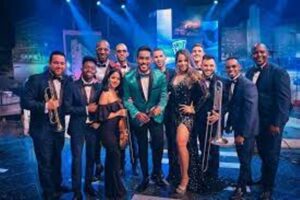 Orquesta Failde, from Matanzas, received a nomination to the Latin Grammy Awards, this time with the album Danzoneando, in the category Best Traditional Tropical Album.
Regarding this happy event, flutist Ethiel Failde, director of the young group expressed the collective's satisfaction.
«We are very happy for our recent nomination to the Latin Grammy. We are very happy that the danzón has been recognized by the Latin Recording Academy and its members and that it is now in the public spotlight, appearing in the main media of the world.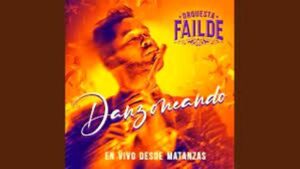 «It is very important for people to know that danzón exists, that it is alive and that it is made from Matanzas. The full title of the album is Danzoneando en vivo desde Matanzas, our beautiful city that will soon be celebrating its 330th anniversary. For her we do what we do and we are proud to be children of this beautiful city».
Danzoneando is the Failde's fifth recording production and the first one recorded live at the majestic Sauto Theater, National Monument. It is an anthology of ten of the most beautiful Cuban and Mexican danzones composed during the 20th century.
Guests on the album included humorist Luis Silva, with the beloved and popular character Pánfilo, in El bodeguero; Orlando Valle (Maraca), on the flute playing Danzón Barroco, which he wrote; and José Loyola, flutist and director of the Charanga de Oro, in Bodas de oro (Golden Jubilee).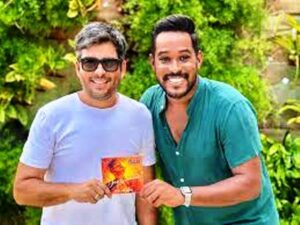 «This recording material is the result of the Danzoneando programs broadcasted by Cuban television through Cubavisión. The whole disc is of danzones, except for the chachachá by Pánfilo, in tribute to Richard Egües on his centenary this 2023.
«I want to thank the people for the tokens of affection, especially those of the people of Matanzas. We must live proud of our danzón, of what we are, of our identity. Thanks to each one of the people who support us and to keep on dancing.»
See also: https://go.ivoox.com/rf/105467425?utm_source=embed_podcast_new&utm_medium=share&utm_campaign=new_embeds
The album will compete with five other productions: Tour Sinfónico En Vivo Auditorio Nacional, by Sonora Santanera; Vida, by Omara Portuondo; Y Sigo Pa'lante, by Septeto Santiaguero; Tierra, Songs By Cuban Women, by Estrella Acosta and En Tiempo De Son. Homenaje a las canciones de Jorge Luis Piloto, by Reynier Pérez's Septeto Acarey.
This is the second time that Failde has been nominated for a Latin Grammy, as in 2020 it achieved it with the album Failde con tumbao.
The Latin Grammy Awards Academy will celebrate its 24th edition on November 16th, for the first time in Seville, Spain.
See the complete list of nominees here: https://www.vogue.mx/articulo/nominados-a-los-latin-grammy-2023
..ONLINE VIDEO
Written by Jessica Mesa Duarte.