Matanzas Beverage and Refreshment Company.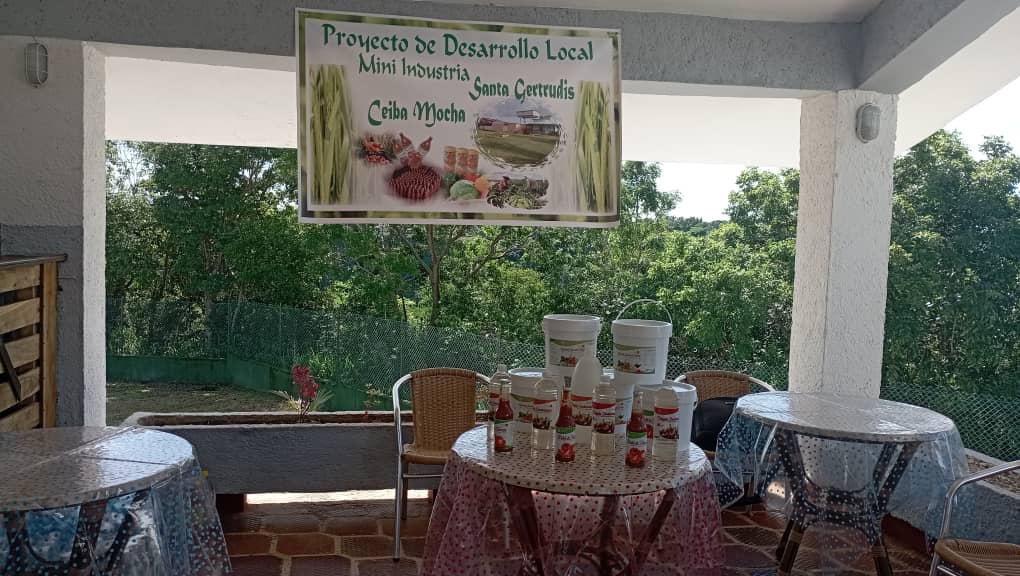 One of the main objectives of the second edition of the Business Fair of Economic Actors of Matanzas, which is being held from last Thursday until this Saturday, October 7th at the Canimao Hotel in the city of Matanzas, is to promote productive linkages between companies, local development projects, cooperatives and MSMEs.
In that sense, Empresa de Bebidas y Refrescos de Matanzas is processing a partnership with the local development project «Santa Gertrudis», located in the town of Ceiba Mocha.
«We chained ourselves with the objective of making our productions richer and extending them, based on the country's policy that exhorts to create added value and to achieve these associations to achieve greater productions and quality», referred Israel Milián San Martín, head of the quality, technology and logistics group of the Matanzas Beverages and Soft Drinks Base Business Unit.
According to the agreement, the state-owned company provides the local development project with vinegar as raw material, labels, lids and containers, as well as technical assistance for the manufacture of the products.
Once the products are produced, they are marketed with added value to the product and thus achieve greater presence and satisfaction to meet the needs of the population.
Alliances like these generate productions capable of substituting imports and at the same time achieve an integration between the companies and industries of the State based on these linkages so necessary in the country today: one of the hallmarks of the Business Fair of Economic Actors in Matanzas.
Written by Leydis Hernández Pelier.