International Book Fair to be dedicated to Espino in Matanzas.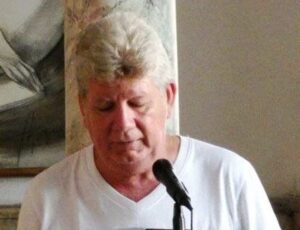 Writer José Manuel Espino Ortega, to whom the Organizing Committee of the upcoming International Book Fair 2024 decided to dedicate the great event of Cuban literature in Cuba's Athens, attended the legendary Matanzas Poetry Wednesday space as a guest of the Day for Cuban Culture.
The current president of the branch of the Union of Writers and Artists in the province also received the 45th Anniversary Commemorative Seal of Matanzas Editions, as he was one of the most popular authors; he was also honored by Aldabón publishing house, which recently published his poetry anthology for children and adolescents Rosa de los vientos (Rose of the Winds).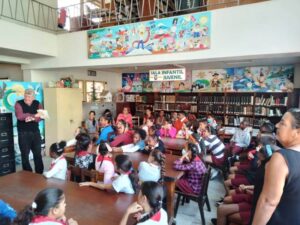 On this occasion, with the reading of his verses at the Gener y del Monte Library, the litterateur expressed:
«Writing is my direct link with the world, it still amazes me to note how a text, son of my experience or singular look, can establish connections beyond.»
He also confessed that «in Matanzas Editions a remarkable diversity is exhibited: from the most luxurious book to the austere one, true jewels are born there. It is not limited to being provincial, that has been one of its main successes, in no way has it allowed itself to be limited by frontiers.
He is especially pleased with his choice for the Book Fair, organized by the Provincial Center of Books and Literature, since it responds to a consistent work of approach to children, from the Peña El Maíz Regado and the Workshop of Authors of that genre, which he directs and conducts; to which the talents of the province have been added.
To this is added the particular complicity in this achievement with the group Teatro de la Estaciones, selected as the institution to congratulate in the most awaited event of the letters in Cuba.
In the framework of the Day for Cuban Culture, the award-winning writer of literature for children and adolescents was surrounded, in the Art Department of the provincial library, by a large group of admirers of his work, in which he reflects love, fun, teaching and joy.
Written by María Elena Bayón.