Journalists in Congress meet with Matanzas authorities (+Photos).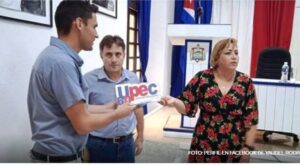 The Matanzas delegation to the 11th Congress of the Union of Journalists of Cuba (UPEC) held an extensive program of activities as part of its preparation and prior to the meeting in the capital of the country on November 2nd and 3rd.
During the exchange this Tuesday with the highest authorities of the province headed by Susely Morfa Gonzalez, first secretary of the Party and the governor, Mario Sabines Lorenzo, the president of the organization in the territory, Pedro Rizo Martinez exposed the challenges of the profession.
The delegates from Matanzas to the UPEC Congress participated in dialogues with the grassroots delegations, volunteer work days, softball game and visits to centers of socio-economic interest in the province.
Yenli Lemus Domínguez, chief correspondent of the Cuban News Agency (ACN) in the territory pondered that these times call for more motivations in the collectives to achieve a sustainable and revolutionary press model in tune with the people's demands.
Planned as the Congress of Transformation, the meeting concluded with the documentary Fidel among us, a loving compilation of the Cuban leader's meetings with journalists and his thoughts on the relevance of this sector for the nation's struggles.
«… I see them as commissars of the people in this battle», said of the reporters the senior guerrilla, who maintained that the country needs the highest quality of the press, but pointed out the human values that should accompany this exercise: «we have to know how to be pure and virtuous» in the midst of the problems.
Fidel's insistence that the Revolution must sow ideas and sow conscience is contained in the spirit that animates the Matanzas delegates to the XI UPEC Congress who are leaving for the capital on Wednesday.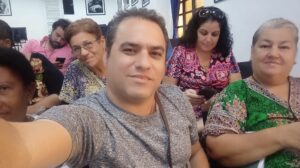 Photos: Yaudel Rodríguez Vento's Facebook profile.
Written by Odalys Oriol Miranda.