International Students' Day celebrated in Matanzas (+Photos).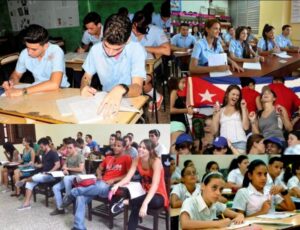 As in previous years, educational institutions in Matanzas and throughout Cuba celebrated International Students' Day, a date established on November 17th as a tribute to the resistance of young Czechoslovakians against fascism in 1939.
The day, especially celebrated in the centers of Higher Secondary Education and Universities of the country, was opportune to highlight the protagonism of young people in every battle of these times, such as their contribution to food production, to the tasks of social impact and the transformation of neighborhoods and communities.
Students and teachers of the IPVCE greeted November 17th with a Festival of Citizenship, a program called «A jugar con las Matemáticas» (Let's Play with Mathematics) and other initiatives.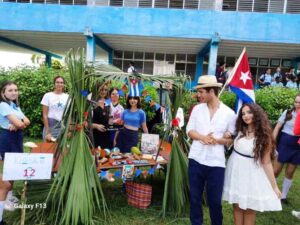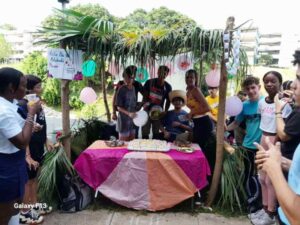 With special matinees, political-cultural galas, educational, sports and recreational festivals, and other various activities, representatives of the FEEM and FEU celebrated these days the anniversary, which was also conducive to activate, promote and consolidate student initiatives and projects.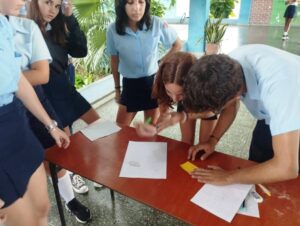 In salute to November 17th in some schools and localities of Matanzas, students also demonstrated their support to the people of Palestine, through acts of solidarity to ratify Cuba's rejection of wars, and their willingness to bet on peace and the right to life.
The International Students' Day evokes the Czech universities that were assaulted by the Nazis in 1939, and the young people who were later murdered and sent to concentration camps, and different generations throughout history commemorate this date as a symbol of opposition to fascist ideology and commitment to fight for the rights and aspirations of the universal student body.
Written by Yovana Baró Álvarez.