Tribute to the legal sector begins in Matanzas (+photos).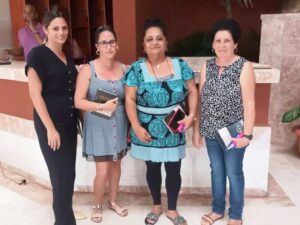 With a political and cultural event held at the headquarters of the provincial People's Court (TPP) in Matanzas, to celebrate for the first time in the country the Day of the secretary and the court secretary, began in Matanzas the traditional day of tribute to the legal sector.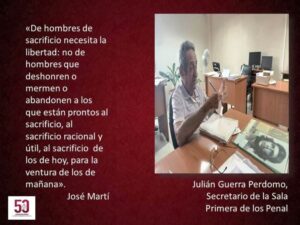 The event included the reading of an emotional letter from Rubén Remigio Ferro, president of the People's Supreme Court (TSP), in which he describes the professionals who dedicate themselves to this work as valuable standards in the administration of justice, outstanding for their commitment and dedication.
The occasion was an opportunity to remember the deceased and retired court secretaries , who have become a reference for the court system in the territory. The Code of Ethics was also signed by the technical personnel that assume this legislative performance and Francisca Magalis Guerra Martínez, Yudiet González Hernández, María Caridad Díaz Moreno and Rosa María Martínez Lau, the most outstanding workers of the current period, were specially honored.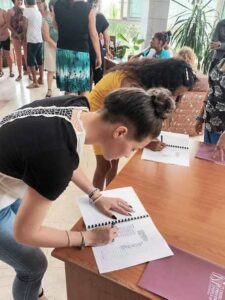 On the occasion of this year's 50th anniversary of the creation of the People's Court System of the Republic, the Governing Council of the TSP agreed to institute the aforementioned celebration every June 1st to pay tribute to Dr. Federico Justo Rufino García y Ramis, who on the same date in 1899 took office as judicial secretary of the first Supreme Court of Cuba.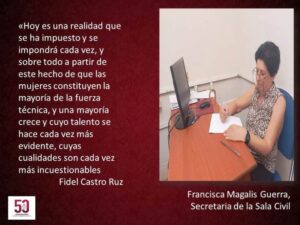 The distinguished patriot and jurist was a magistrate of extensive and outstanding career, commander of the Liberation Army and active editor of newspapers of the time.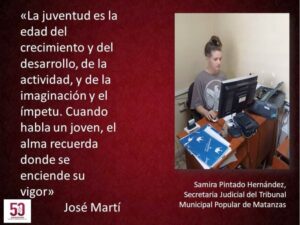 As in previous occasions, the usual day of homage to the legal professionals in the territory includes other dissimilar initiatives developed in the own grassroots organizations of the Matanzas branch of the National Union of Jurists of Cuba (UNJC) and in the entities of the sector.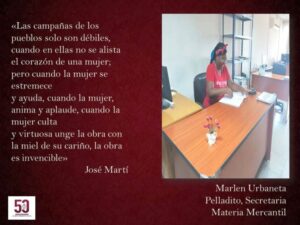 Again this year, the collective of the provincial Prosecutor's Office, distinguished in a sustained manner for its praiseworthy performance, will host the central activity of Matanzas on the occasion of June 8th, established in Cuba as Legal Worker's Day, to remember that, on the same date, but in 1865, Ignacio Agramonte y Loynaz developed his Degree Thesis to graduate as Bachelor of the Faculty of Law at the University of Havana.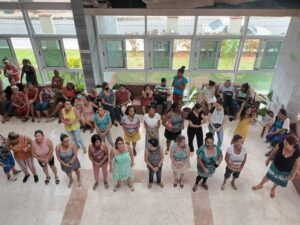 (With photos taken from https://www.facebook.com/tppmtzas/)
Written by Yovana Baró Álvarez.