Servisa Matanzas prepares for the peak tourist season.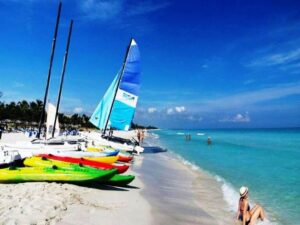 An interesting investment program is underway at Servisa Matanzas to guarantee optimum services during the 2023/2024 tourist season, the November-April period when the country receives its largest arrivals of foreign visitors.
«We are preparing our facilities to provide the best service to our customers in the coming winter season,» the company announced on its Facebook profile.
Tacit evidence is provided by the José Antonio Echeverría laundry, where a new wastewater treatment plant was installed, which recovers 85 percent of the liquid used and can be safely returned to the washing process, with the corresponding economic savings for the company.
In addition to this profit, already profitable in itself, there is the great ecological benefit of avoiding environmental pollution, according to the institutional note posted on Facebook.
In addition to the optimization processes to improve quality, five dryers, two washer-dryers and a packing machine have been added to the process; investments that also took into account a transformation of the image, consisting, among other benefits, in the repair of some areas and the painting that also makes many of the premises look nice.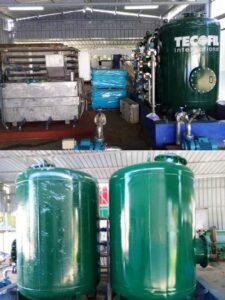 Servisa Matanzas is one of the so-called third parties of the tourism industry in Varadero, an essential actor in the daily life of Cuba's main sun and beach destination, which needs this and others to work like clockwork.
And it is precisely on many little ones that such a strategic sector depends to support its services, make them efficient and charm those who choose Matanzas as a vacation destination.
A late sheet would complicate the daily life in the more than fifty facilities of the famous Playa Azul. The new investments in Servisa Matanzas point to a better future for it and its customers. Instead of a chimera, may it be a pure reality.
Written by Eva Luna Acosta Armiñán.