Accessible Tourism Territorial Network created in Varadero.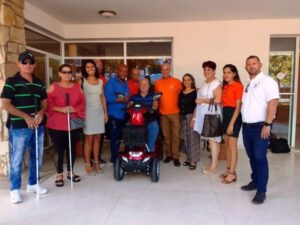 The constitution on September 14th, 2023 of the Territorial Network of Accessible Tourism in Cuba's main beach resort will make the offers of a sun and beach product like this one, which is determined to be one hundred percent inclusive, more comprehensive.
The famous enclave thus became the first one where a structure similar to the one that emerged at the national level in late 2020 is instituted, said Luisa Pérez, president of the Cuban Network of Accessible Tourism.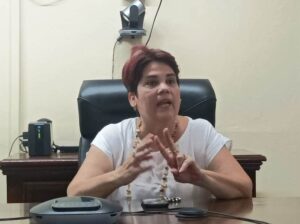 The also deputy director of Operations and Quality at the Ministry of Tourism (Mintur), referred to the possibilities of the Matanzas beach resort to offer this type of leisure activity. «We are in one of the best places to achieve success with the network,» she acknowledged.
Yanselí Pérez Marrero, sub-delegate of Mintur in this territory, stressed the need to understand the option as a deeply encompassing concept, an opinion supported by Francisco Longino Franquiz Domínguez, director of events of the national travel agency Ecotur.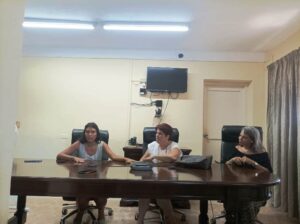 Longino added that the network should generate a culture of accessibility and be adopted as something daily by managers and employees of the resort and, consequently, contribute to more satisfaction and income.
Jorge L. Fando Borrego, director in Cuba of the Spanish tour operator Enjoy Travel Group, thanked the provincial presidents of the Association of the Physically and Motor Disabled (ACLIFIM), the Association of the Blind and Visually Impaired (ANCI) and the Cuban Association of the Deaf (ANSOC), from whom there is much to learn, he said.
Fando Borrego expressed his satisfaction with the several hotels with the conditions to take on this type of activity in Varadero, where the Hotel Nacional is the most emblematic hotel in Cuba, also considered a benchmark in the Caribbean.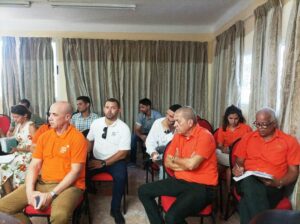 Ramón Tiherss, provincial president of ANCI, thanked the creation of this territorial network for the sense of inclusion that it means for people with disabilities.
The creation of the Territorial Network of Accessible Tourism in Varadero was preceded by an exhaustive study that included, for example, the analysis of 18 of the 60 facilities present in the famous sun and beach enclave, explained Yurneydis Galano, from the Mintur Training Center in Matanzas.
During the celebration of the International Conference on Accessible Tourism, on December 3rd, 2020, the Cuban Network of Accessible Tourism was created, whose function is to encourage the inclusion of people with special needs in different tourist modalities.
Accessible tourism specializes in designing trips adapted to the type of disability and needs of each person, free of physical, communication and social barriers and conceived for the enjoyment of the entire tourism value chain (transportation, hotels, tourist attractions, excursions and restaurants).
Written by  Eva Luna Acosta Armiñán.