More than 350 swimmers in Gran Retto Aguas Abiertas Varadero.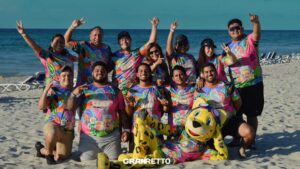 Around 400 participants from Mexico, the United States, Peru, Spain and Cuba will take part in the second edition of the Gran Retto Open Water Crossing from September 15th to 16th, announced Luis Mario Villareal Vélez, general director of this Mexican entity, producer and exporter of sports events, on Thursday in a press conference.
Competitors will compete in the 750-meter, one and a half kilometer and three kilometer distances starting on Saturday, and the following day they will compete in the five and 10 kilometer distances, Villareal Velez announced, after praising the excellent conditions of the beach for the event. «It is the best sea where they have been,» he said.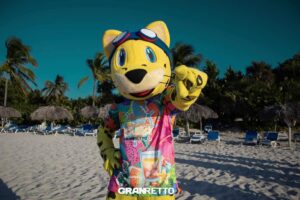 «Ninety percent of the competitors are repeaters,» he said when evaluating the repercussion of the event, which in 2022 had in Varadero its first stop outside the Mexican geography, a «decision we have no regrets about, quite the contrary,» he considered.
«This year we have triple the number of participants compared to the previous edition, which generates many expectations for the 2024 competition,» Villareal Velez added at the center held at the Solymar-Arenas Blancas-Palma Real hotel complex, part of the Gran Caribe chain.
A great relevance will be given to this Gran Retto by the presence of the six Cuban athletes qualified to the Pan American Games in Santiago de Chile, said Nelson Garcia, national swimming commissioner. «It will be part of the preparation for the continental event».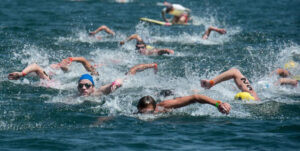 Yanselí Pérez Marrero, sub-delegate of Mintur in Matanzas, thanked Gran Retto for its trust and alliance with this tourist center that is gradually establishing itself as a destination for events, incentives and congresses.
Gran Retto, the Ministry of Tourism and Cubadeportes S.A. are part of the Organizing Committee of an event that will have its official inauguration on Friday at 6:00 p.m. on the boulevard of Varadero, and will include a parade in electric cars through the main streets of the resort.
Swimmers from the national team, triathletes, clubs and representatives of local and foreign swimming schools will compete for the first three places in these days of competition, which will be loaded with recreational activities, domino festivals and the expected beer mile.
With the purpose of promoting the practice of open-water swimming and fostering tourism on the island, last year Varadero hosted the first edition of Gran Retto Cuba, the famous Playa Azul, which will put at the service of the participants several hotel facilities such as Starfish Varadero.
The Gran Retto Cuba Open Water Crossing is an excellent opportunity to enjoy the benefits of this beach of crystalline waters, among the 10 best in the world.
Photos: From the Author
Written by Eva Luna Acosta Armiñán.