Alazanes de Granma strike first blow in Baseball Champions League.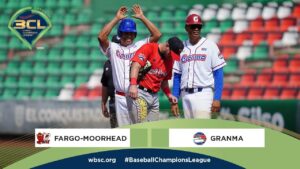 On Thursday afternoon, the Alazanes de Granma defeated Fargo-Moorehead, from the United States, three runs to one, as part of the first day of the new League of Baseball Champions tournament.
The Alazanes hit a total of nine hits, with Yordanis Samón standing out as the designated hitter with three hits, including a double. In addition, the reinforcement of the Cocodrilos de Matanzas for the II Elite League of Cuban Baseball scored two runs and drove in one. With wood in hand, only three of the Cuban team went scoreless: outfielders Héctor Castillo and Adrián Palma, and shortstop Andrés de la Cruz.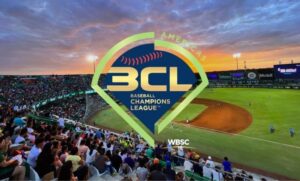 For the United States, catcher Roy Morales had a brilliant afternoon hitting well on three of the four occasions he stood in the batter's box, including a complete game hit. Overall the Red Hawks hit seven hits.
To dominate the Fargo-Moorhead RedHawks, a team belonging to the American Professional Baseball Association, an official partner league of Major League Baseball, the reinforced Granma team needed four pitchers. Starter Erlys Casanova stayed on the mound until the seventh inning, allowing only four hits and one run, while he struck out six and gave away one base on balls, however, it was not enough for him to take the victory, as he left the game losing and was relieved by the winner Yaniesky Duardo, who was replaced by pitcher Juan Peñalver, who gave the ball to Alberto Pablo Civil. The latter added a point for a game saved.
The next game of the Cubans will be this Friday at 1:00 pm against the Caimanes de Barranquilla, from Colombia.
Written by Alejandro López Quintero.