Three hundred and thirty boards: chess in the city .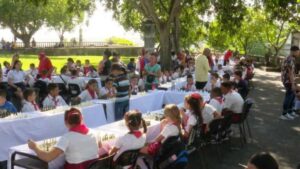 Three hundred and thirty chess boards in allusion to the anniversary of the city of Matanzas filled the René Fraga Park in Matanzas city..
With the presence of the member of the Central Committee and First Secretary of the Party in Matanzas Susely Morfa González, the giant simultaneous chess game to celebrate the foundational birthday began.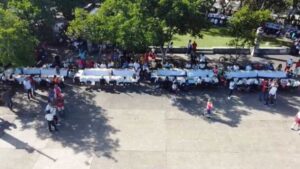 Students from the schools Mártires de Corynthia, Héroes del Moncada, Julio Antonio Mella, Pedagógica René Fraga and Profesores de Educación Física Orlando Brígido filled the ninety-year-old park with games.
«I feel very satisfied and happy with what we have seen here. Matanzas has always been the cradle of great chess players and a rich history. This wide movement of massiveness has never declined. We even want to rescue the national zonal circuit, and this would be an undeniable place,» said Carlos Rivero, president of the Cuban Federation of the game of science.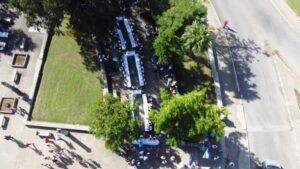 Grandmasters Reinaldo Vera and Zirka Frómeta, together with Governor Mario Sabines Lorenzo, moved the pieces in the framework of the celebrations for the 25th anniversary of Vera's gold medal on the third board during the 1998 World Olympiad in Elista.
«Chess develops a series of cognitive and mental capacities in the youngest children. To see this kind of initiatives ratifies the good health of our sport», expressed Viera, the first Grand Master born in Matanzas.
The chess in these parts celebrated in a big way the 330th anniversary of the city of San Carlos and San Severino de Matanzas as part of a wide plan of activities planned by the Provincial Direction of Sports and the local authorities.
Written by Carlos Manuel Bernal.