Banking Workers' Day celebrated in Matanzas.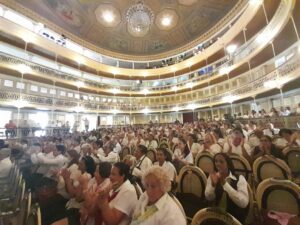 In the presence of the president of the National Assembly of People's Power and the Council of State, Esteban Lazo Hernández, bank workers celebrated their day at the Sauto Theater in Matanzas, National Monument.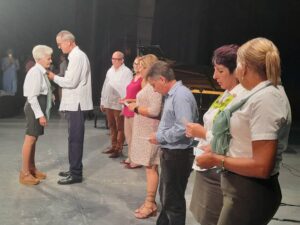 Present at this event were the member of the Central Committee of the Communist Party of Cuba and its first Secretary in Matanzas, Susely Morfa, Governor Mario Sabines Lorenzo, the Minister President of the Central Bank of Cuba Joaquín Alonso and its Vice President Alberto Javier Quiñones, as well as the main authorities of the municipality and a representation of workers of the banking and financial system.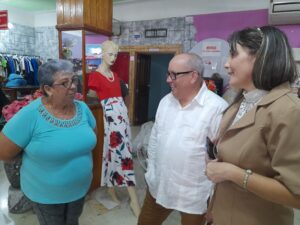 The minister president of the BCC stated that the main challenges of the system lie in modernizing banking, and the process of bankarization necessary for the transparency of finances.
He also highlighted the role of Matanzas with new self-service stations, the extra cashier, the delivery of cards, and the e-commerce fairs.
He highlighted the increase in online operations and called for an increase in savings products and attractive services for the population and economic actors.
In addition, bank workers with more than 25 years of uninterrupted work in the sector were recognized.
The same was done for branches 3412, 3471 and 0411 of the Popular Savings Bank, the Bank of Credit and Commerce, the Exchange House as well as the Financial Bank of the city of Matanzas.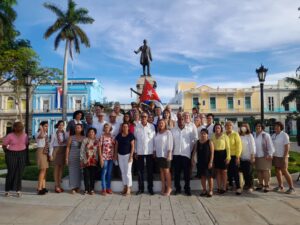 The day included the laying of a wreath to the Apostle in the Parque de la Libertad, a tour of the bank branches, the Casas de Cambio (money exchange offices) and the extra cashier's stores.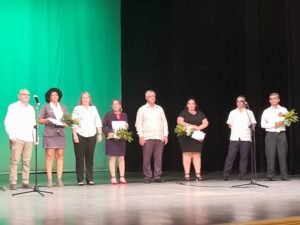 Likewise, bank workers paid tribute to the fallen in the line of duty at the Enrique Estrada Fire Station.
It has been 63 years since the nationalization of banking in Cuba and the role of bank workers is indispensable in the development of the country.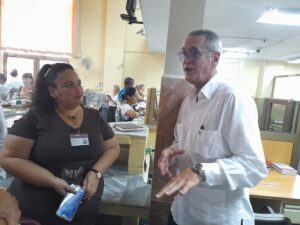 Written by Yunielys Moliner Isasi.