Cuban Culture Day celebrated in Pedro Betancourt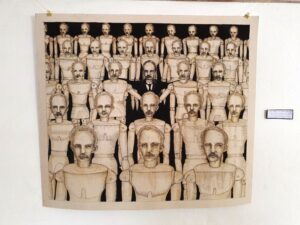 As every October, the Cuban Culture Day returns to glorify the best of our customs and traditions and extol the vast artistic wealth of our Island.
Rosmery Rodríguez Grillo, from the Directorate of Culture of this municipality, highlighted the variety of musical, dance, theatrical presentations and exhibitions developed in this celebration in the territory of Matanzas.
Several exhibitions stand out, such as Fidel in my heart, where local fans paid tribute to the Commander in Chief with their art, as well as the personal exhibition Curcumatum est. by visual artist José Antonio Hernández Álvarez, whose pieces surprised the spectators with their novel and attractive presentation of our Apostle José Martí. Also noteworthy was the activity La Ruta de los Fundamentos (The Route of the Foundations), which exalted our Afro-Cuban heritage and religious traditions from the municipal museum.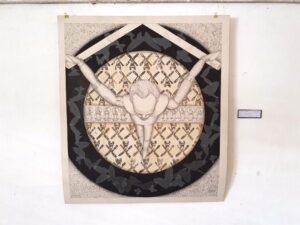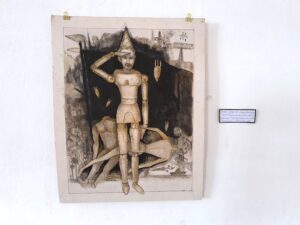 Art pieces from the personal exhibition Curcumatum est. by artist José Antonio Hernández Álvarez.
Likewise, Rodríguez Grillo praised the musical talent of the artists Miguelito Concepción, Obed Alonso and Los Coyotes, with acclaimed presentations in the cultural promotion centers of the city and the other Popular Councils, as well as the talk for the World Day for the Eradication of Poverty, offered by the workers of the bookstore to the third grade pioneers of the José Antonio Echeverría school.
Similarly, Rosmery urged Betancourenses to witness the talent of Héctor Luis Alonso and Jorge Alberto Hernández with the children's repentismo workshop in the Arratia area; the soloist Maibelis Mateu and the guitarist Inaudys Jerry in La Arboleda and also urged film lovers to participate in the Lente Visual, a space in the Enrique Pérez Triana art gallery to exhibit audiovisual materials by writer and filmmaker Yoandry Martínez Rodríguez.
Finally, the head of the Cultural Program Department emphasized the disclosure this October 19th of the book The Kingdom of this World in the local bookstore by Demetrio Elizalde, in tribute to Alejo Carpentier and the artistic-cultural gala that on October 20th in the evening will culminate the celebrations for the Day of Cuban Culture.
The Day of Culture is dedicated this year 2023 to young Cuban art and to the 155th anniversary of the beginning of our independence struggles, the first intonation of the notes of the National Anthem and the 202nd anniversary of the birth of the renowned poet José María Heredia.
Written by Yadiel Barbón Salgado.