Antón Arrufat on the lips of the «matanceros».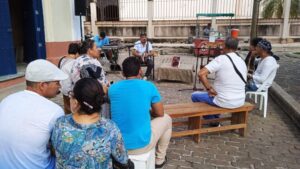 In this city of rivers and bridges, the monthly Sábado del Libro paid tribute to the versatile writer Anton Arrufat with the promotion of the valuable booklet En boca de otros. Cómplices, Testigos y Antagonistas, published by Matanzas 2023 editions, based on a meticulous compilation by eminent essayist Cira Romero and edited by writer Alfredo Zaldívar Muñoa, winner of the National Publishing Award.
The opening of the space, in the central park La Rueda, was in charge of writer Daniel Cruz, director of Aldabón editions, who said that the text collected in four sessions, 86 writings of Cuban and foreign creators, evaluative of the work and dimension of Arrufat, who died just five months ago and remembered as a top personality of Cuban and universal literature.
Daniel gave the floor for the presentation of the volume to Alfredo Zaldívar Muñoa, director of Matanzas editions, who gave details of its preparation, saying that it was a book with its own history.
«It was a long editorial project, but even more extensive is the material collected in the book. We are in front of a volume worked by the great researcher Cira Romero, member of the Cuban Academy of Language, who has also published with us other texts such as La Avellaneda and Milanés.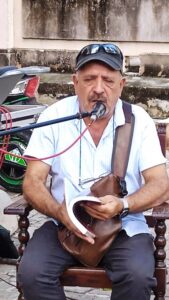 It is possibly the one dedicated to Anton Arrufat, one of the most arduous processes a book has gone through in Cuba. It was ready more than ten years ago, when it reached our hands, because the Vice Minister of Culture, Fernando Rojas, called us to entrust us with the task. 'I want you to be the one to edit it,' he said, which I considered a very big responsibility.
«It is a controversial book, from the provocative title to the subtitle, suggested by Anton himself, who possessed the gift of being in the middle of all contradictions.» But these dialectically made the work grow, his figure progress and become more recognized, he added.
«Antón is one of those authors, one of the few Cubans, perhaps only compared to La Avellaneda, who cultivated all literary genres: theater, novels, short stories, poetry, essays, journalism. In 2000, when he was awarded the National Literature Prize, he demonstrated his indelible presence in Cuban literature in the 20th and 21st centuries and of all times.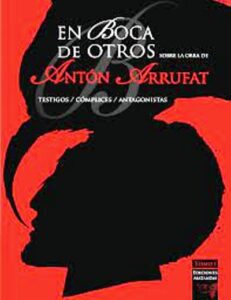 «He is one of the great Cuban writers, internationally recognized with awards and publications in many parts of the world: Spain, Argentina, Venezuela, Mexico, Colombia and other Spanish-speaking countries, in addition to being translated into French, English, Italian and German.
Zaldívar emphasizes that the notebook also has the characteristic of gathering writings of a group of authors who do not publish their texts in Cuba. However, they are collected in this edition, thanks in the main to the work that Cira did, by communicating with each one of them, «work that I then seconded in my capacity as editor».
«It was an intense work. It was thought that there would be a volume II, that's why this one was registered as volume I. And I think that yes, it will exist, because not everything that was written about him is collected here. His immortality comes from the day he dies, something we did not expect yet. His wish was to present it himself in Havana's Madera Street and here in this beautiful city».
This Book Saturday in Matanzas featured the art of Cuban songwriters, singer Olga Margarita Muñoz and guitarist Mayito Guerrero.
Members of the UNEAC and the AHS also participated, together with Efrahím Pérez Izquierdo, director of the Provincial Center of the Book and Literature, institution that sponsors these pleasant moments.
A mini-fair enlivened the park with the sale of notebooks for all tastes and the people of Matanzas opened their arms to receive the imprint of Anton Arrufat, in a new trip to the «Yumurina» land.
Written by María Elena Bayón.