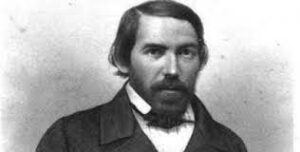 It is said… that Matanzas cries out for its shadow.
From the most romantic works of José Jacinto Milanés comes to us with the passage of time, his poem «Cándida tarde», perhaps less known, but beautiful as a breath of love in these verses:
«Come./ Pending of a look, of a smile,/ enchanted in the amber of a sigh,/ I did not imagine, O afternoon, that in your breeze/ the magic breathed that I breathe…»
It is the 160th anniversary of the death of Milanés, who never imagined the striking presence he possesses in the attribute of «the absolute matanceridad», of the named cubanía.
That charismatic connotation was perceived by the essayist and poet Cintio Vitier, when at the end of the 1950s, he made a personal and renovating reading about the work of the Yumurian bard, to elevate him in what he called «the Cuban in poetry» by pointing out that the dominant obsession of Milanés' life, which ended in madness, was «the obsession of purity».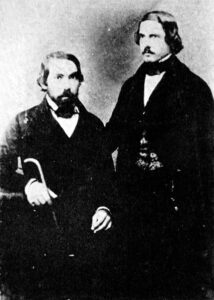 Emotion of particular subtlety, reflected in the poems «El beso», «Mi hermano» and «El mendigo», where he reveals himself against social injustice or in the small book of tenths «Cantares del Montero», written with his brother Federico, when he shows us in a delicious and Creole charisma with the use of festive spinels, introducing aboriginal words and colloquial turns devoid of the Hispanic axiom.
José Jacinto Milanés has been described as an essential voice of the first Cuban poetic romanticism in the 19th century, together with José María Heredia and Gabriel de la Concepción Valdés (Plácido); besides shining among the main cultivators of romantic drama in the Spanish language.
It is noteworthy that his period of maximum creativity is estimated between 1835 and 1843. It should be understood that in only eight years he published dozens of verses and articles in magazines of Matanzas and Havana together with theatrical pieces of great artistic repercussion, with prominence for «El conde Alarcos» (Count Alarcos).
It is said that a love setback plunged him into melancholy until his death, on November 14th, 1863, in the big house of Matanzas in the street that bears his name.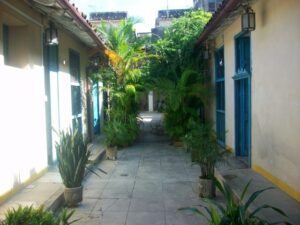 Courtyard of the Casa de Milanés. To the right, his room
They say they have seen José Jacinto Milanés wandering around the city in search of pages withered by time… and it is a legend, a vision of a quality rooted in the walls of houses, park benches, and the railings of centuries-old bridges.
Written by María Elena Bayón .