A celebration for David on International Children's Day.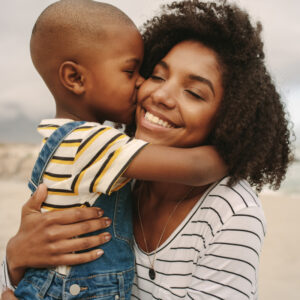 For others, the first day will be an ordinary day, but not for David. He's already been told at school that it's International Children's Day and he's following Mom around the house asking for every detail: Will there be presents or cake? Will they take me for a walk in the park? Will there be something like a birthday party?
Mom immediately thinks that this is not the time for parties, let alone presents. Serving dinner every day has already become a feat, a celebration of incalculable investments. However, David is young, he would not understand long explanations about supply-demand, nor inflation; David needs a smile from Mommy after assuring him that it will be an unforgettable day.
What David does not know yet is that June 1st is a date consecrated to fraternity and understanding between girls and boys around the world; or that some 600 million infants live in poverty and more than 27 thousand die daily from preventable causes. David does not know that many are deprived of happiness in a land sullied by war, exploitation or child abuse.
During the International Conference in Defense of Children, the UN agreed that each country would have the possibility of establishing this day in its calendar, an opportunity to remember that children are the most vulnerable group and that they all have the right to health, education and protection, regardless of where they were born.
But not all children know and practice their rights. Discrimination, illiteracy, malnutrition and neglect mercilessly cloud the hopes of those who paint peace just by looking at you.
David's mother dreams of the biggest parties and the best candies for him, but she is sure that the greatest gift she can offer him is in her loving arms when she welcomes him after school, or in the joy of seeing him running after his friends every afternoon, confident and free on the first floor of the building; or in the peace of mind of knowing that he is healthy and protected against so many diseases.
For David and his mother, on International Children's Day, the biggest celebration will be the one of kisses and laughter on the pillow with the hope that love and understanding will never be lacking for him, as for any other child.
Written by Jeidi Suárez.