Summons to join the People's Courts as professional judges.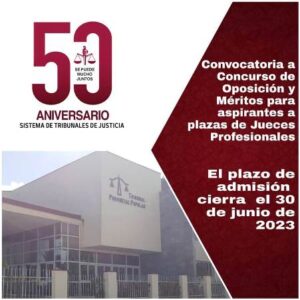 In correspondence with the official call presented by the Supreme People's Court (TSP), the Governing Council of the judicial body in the territory of Matanzas, reiterates the invitation to the competition of opposition and merits for legal professionals who are interested in integrating the candidatures to enter as professional judges to the system of people's courts.
Until June 30th, applicants, who may also be recent law graduates, must submit their application to the Secretariat of the Provincial People's Court (TPP) in writing, stating their names and surnames, citizenship, date of birth, date of graduation and higher education institution that issued the degree.
In addition, the application document must state the number of registration in the General Registry of Jurists, marital status, address where they reside, entities where they have practiced professionally and type of work performed, accompanied by a photocopy of the university degree, as well as any data or reference that may be of interest for the purposes of its qualification and evaluation.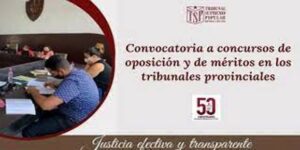 The contest will be held simultaneously from 9:00 a.m. on July 7th at the headquarters of the provincial courts of the country.
The traditional exercise consists of the evaluation by the examining jury of the documentation submitted by the applicants and the answers they offer on the general content of the procedural, substantive and judicial reform implemented in the country; the role of the courts in the defense of the Rule of Law proclaimed in the Constitution of the Republic; issues related to judicial ethics or other aspects necessary to form criteria on their skills, experience and aptitudes for judicial performance.
According to information from the PPT headquarters, after the results are announced, which will be announced as of July 10, the successful candidates will receive a certificate accrediting them and will be enrolled in the candidacy to fill vacant positions in the People's Courts System of the Matanzas territory during the five years following the date of issuance.
Written by Yovana Baró Álvarez.