Cuba congratulates its statistical workers (+audios)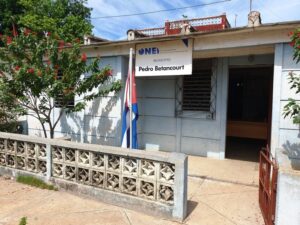 As every year, Cuban statistical workers celebrate their day on September 6th. The date, which evokes the year 1970, when the first population and housing census was carried out during the Revolution, is a well-deserved tribute to those who have become fundamental pieces in our economic development.
Although the first census in Cuba dates back to 1774, it was followed by other census acts until the one carried out 196 years later, which thanks to the efforts of the Revolutionary Government, in correspondence with the conscience and support of the masses, was one of the best and most complete population censuses in the Island.
The anniversary is therefore the perfect incentive for the National Statistics and Information Office and its provincial and municipal structures to develop various activities to congratulate those who, with professionalism, haste and responsibility, compile and analyze numerical data.
In this regard, we talked to Sandra Torriente Peñalver, director of the Municipal Office of Statistics and Information of Pedro Betancourt, who told us about her arrival to the statistical universe and her feelings about the well-deserved commemoration.
…ONLINE AUDIO
The work of Statistics, according to Torriente Peñalver, is essential in the periodic analysis of the integral work of each locality and supports cardinal and necessary demographic, economic and social studies.
…ONLINE AUDIO
More than welcome are the praises this September 6 to those who with fortitude and sacrifice materialize Marti's phrase that «statistics must go so that it looks like a novel and leave the reader in love with the country to which it refers and convinced of its power».
Written by Yadiel Barbón Salgado.