Social workers in Pedro Betancourt are encouraged on their Day (+audios).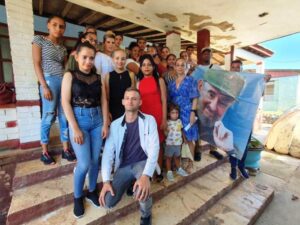 The neighborhood in transformation Cuba Libre, in the municipality of Pedro Bertancourt, became the stage for an emotional political-cultural event to celebrate the twenty-third anniversary of the creation of the National Program of Social Workers.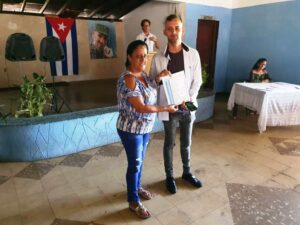 In the presence of the highest local authorities, officials and directors, these professionals ratified their loyalty to the homeland and to the principles of the Revolution and socialism, based on responsibility, creativity and social justice by signing the organization's Code of Ethics.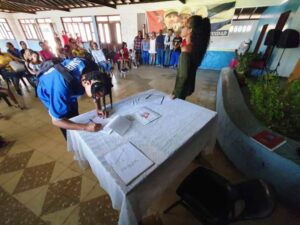 Likewise, the Municipal Directorate of Labor and Social Security (DMTSS), as well as those graduates of the Program with ten, 15 and 20 years of uninterrupted work were stimulated for their outstanding work. Among them, Nisley García Cárdenas, coordinator of the Bolondrón Popular Council, shared her feelings with our radio station.
…ONLINE AUDIO
Likewise, in her closing remarks, Arlén González Luis, member of the Bureau of the Municipal Party Committee, glorified the vast trajectory and the necessary role of social workers for our country.
…ONLINE AUDIO.
Founded by Commander in Chief Fidel Castro Ruz, the Social Workers Program constitutes one of the most noble and enriching initiatives of the nation to guarantee the full development, welfare and quality of life of the families and communities of the Island.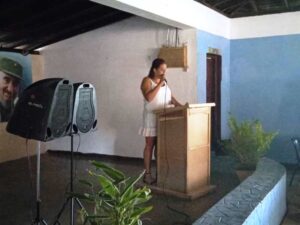 Written by Yadiel Barbón Salgado.