With quality as a premise they receive World Tourism Day.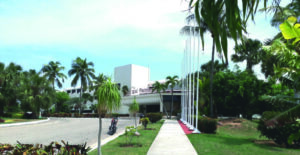 With quality as a premise, more committed than ever, we welcome this September 27th, World Tourism Day, Jesús Lauzurique Suárez, Cubanacán's delegate in Cuba's main beach resort, told Radio 26.
This posture of optimizing services is what can lead us to increase the number of vacationers who choose us with the desire to live new experiences, expectations to be met in each of Cubanacán's 13 facilities, Lauzurique said.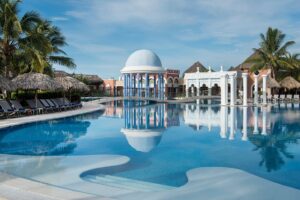 He mentioned hotels such as Meliá Las Antillas, -a reference in the so-called Cuban days, days dedicated to the customs and typical symbols of this island-, the Iberostar Selection Varadero, for marking the best quality indexes of the famous Playa Azul, a facility followed by others such as Royalton Hicacos and Sol Palmeras, to mention the most outstanding ones.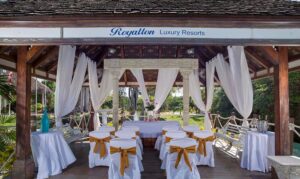 He mentioned the convenience of extending the best practices to all Cubanacán hotels, a chain that is already in the final stages of preparation for the high tourist season from November to April, a period when the resort receives its main influx of foreign vacationers.
We have exchanged with many tour operators, to whom we show the attractions of the destination, rooms with great comfort, programs of daily activities,» said Lauzurique.
Lauzurique reflected on the complicated exercise of raising the perception of tourists about food, of which, he considered, the recently concluded Varadero Gourmet International Festival showed the innovations in restaurants to cook with what you have, proof that «when you want to, you can». Now, he urged, is to make every day a Festival in the hotels.
The celebration of World Tourism Day was established at the third meeting of the General Assembly of the World Tourism Organization (WTO) (Torremolinos, Spain, September 1979), beginning in 1980.
This date was chosen to coincide with an important milestone in world tourism: the anniversary of the adoption of the UNWTO Statutes on September the 27th, 1970.
The date of World Tourism Day is particularly appropriate, as it coincides with the end of the high season in the northern hemisphere and the beginning of the season in the southern hemisphere.
For this year's World Tourism Day 2023, UNWTO stresses the need for more and better targeted investment in people, planet and prosperity.
It is time, he said, for new and innovative solutions and not just traditional investments that promote and underpin economic growth and productivity.
Written by Eva Luna Acosta Armiñán.
Photos: From the Author