A bookseller for the community (+audio)
Eugenio Vicedo Tomey, who holds a master's degree in Educational Sciences, a degree in Electrical Engineering and a bachelor's degree in History, is 67 years old and spends his time surrounded by books in his small and cozy shop located in the central Milanés Street in the city of Matanzas.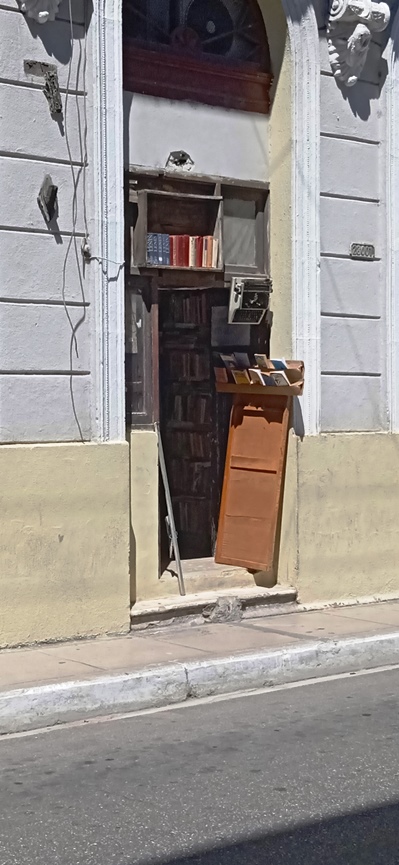 The España bookstore is a place of learning thanks to Eugenio's passion as a bookseller. His love for this profession led him to offer donations from his varied library for students. Aware of the difficulties that students and the country in general face with the material basis of study, he did not hesitate to make his services available to all those who need them.
Eugenio worked as a professor of electronics at the University of Matanzas for most of his life and then decided to pursue his dream of opening a bookstore, a project he describes as a «cultural institution» and which he has been pursuing for the past thirteen years.
About what it means to be a bookseller and about his love for literature, he said:
…ONLINE AUDIO
A native of Camagüey, Eugenio has spent 43 years of his life in Matanzas and says he feels welcomed by the Yumurinos, whom he hopes to help through this offer of donating books for the educational sector.
Written by Claudia Ortega Valido.