Vitral of love for the city (+audio and photos).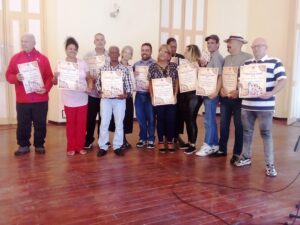 Many are the people who have contributed and contribute to the development of culture matancera from different areas of the creation and organization or direction of its policies and activities.
To recognize such meritorious work, the Municipal Direction of Culture instituted years ago the distinction Vitral de la Ciudad that this Tuesday was given to 15 people and institutions for their dedication and contribution to the consolidation of the best of the tradition, to the strengthening of the identity and the gestation of the art from the Athens of Cuba.
…ONLINE AUDIO
In the Salón de los Espejos of the Yumurino Coliseum, a National Monument, music representatives such as Conchita Torres, defender of the Cuban point, singer-songwriter Raúl Torres, Osiel García and Daniel Méndez, representing Mariachi Los Coyotes, also received the merit.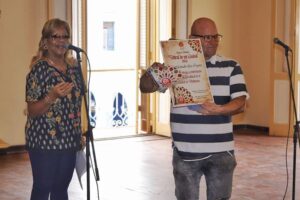 The Vitral was also awarded to Isabel Hernández Campos, director of the Slave Route Museum; Hugo Oslé, head of the Mariana de Gonitch Singing Academy and religious leader Bárbaro Cansino.
Also recognized were amateur artists Tamara Urra and Rafael Aranda, cultural promoters Jacqueline García and Claudia Pinillos, as well as the Hermitage of Monserrate.
Milvia Rivero, director of municipal Culture in Matanzas, signified the transcendence of this distinction as a moment of gratitude to those who contribute so much to the progress and strengthening of culture in Cuba's Athens.
«I think we mark a new stage in how much can be done for human improvement and cultural excellence, which is what we have represented with this distinction and these awardees.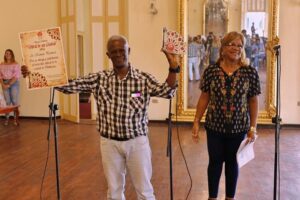 «We have recognized the best makers, the best practices of culture for the people, always denying any hint of banality. We faced very difficult situations this year, the first year in which I serve as municipal director of Culture, moments when it seemed to me that we could not, but we were able to thanks to the support we have had and moments of great happiness.
«Above all, we defend culture with a lot of love. This is a stained glass window of love in the 330th anniversary of the founding of the city».
The members of the Mariana de Gonitch Singing Academy, with songs from the national repertoire, enlivened the evening with their art.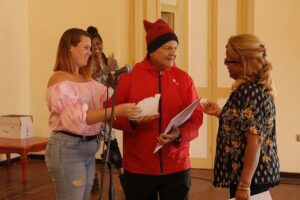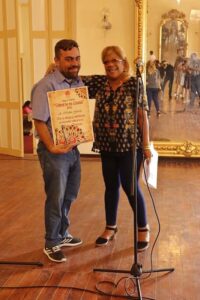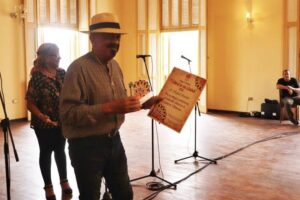 Written by Jessica Mesa Duarte.