El Premio del Barrio, which is treasured by the Royalton Hicacos hotel.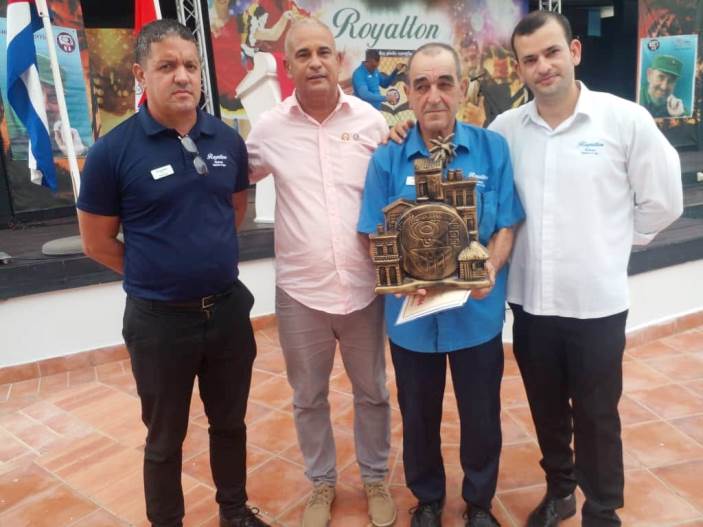 In recognition of its efficiency indicators and its excellent results in the tasks of the Committees for the Defense of the Revolution (CDR), the Royalton Hicacos Hotel was honored with the Premio del Barrio.
Norlenis Serpa Santos, provincial coordinator of the CDR in Matanzas, presented the award to the deputy general director Yoanh David Pérez Sánchez, to Amaurys Echevarría Ruiz, secretary of the trade union bureau, and to the secretary of the Party, who received it on behalf of the men and women of the facility.
Serpa highlighted the work of the collective, outstanding in aspects such as blood donations, the voluntary contribution of its employees to save lives, which in 2022 totaled 232, the largest contribution among tourism collectives in Varadero.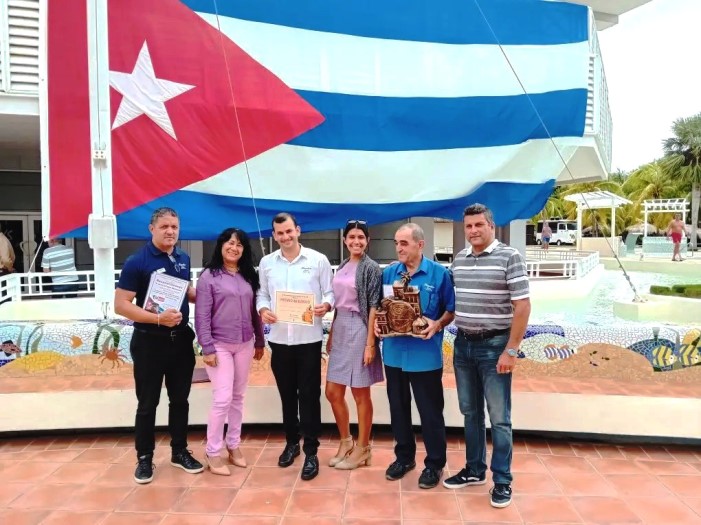 The provincial coordinator of the CDRs pondered the fact that a high percentage of the workers are activists or occupy responsibility in the executives at the base, a position that transcends, he said, the scope of the work center.
The top leader of the CDR considered that if all the above made sufficient merits to give the Barrio Award to Royalton Hicacos, the recognition becomes more significant when analyzing the response given by its managers and employees to the community support, to the production of food in the Cárdenas zeoponic, among other contributions.
All this, Serpa said, speaks of the integral performance of one of the best facilities in Cuba, the only one under the mixed modality with the Third Degree Lázaro Peña Order, the highest award granted by presidential decree to a Cuban labor group.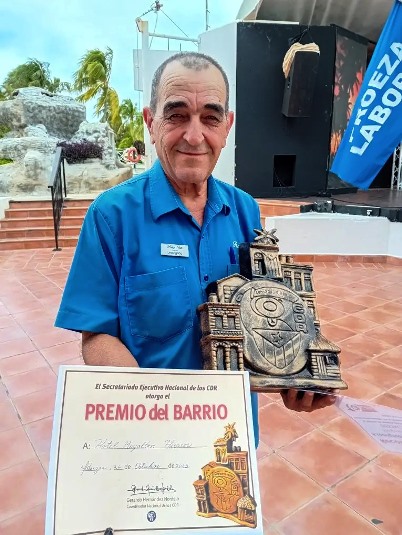 «We are very proud of our workers, all affiliated to the Union, and always responding to any task they are called, as in the sad moments of the fire in Supertanqueros, or the support in the recovery of the damage caused by Hurricane Ian in the province of Pinar del Río, events that also received the contribution of our people,» said Amaurys Echevarría.
The Neighborhood Award is an annual award granted by the National Secretariat of the CDR to outstanding collectives, cederistas and outstanding families for their work in the communities.
The excellent business management and high performance of the Royalton Hicacos have just been recognized internationally at the World Luxury Hotel 2023 awards, where it triumphed as a Luxury Adults Only Hotel in the Caribbean; Luxury Adults Only Beach Resorts in North America and Luxury Beach Hotel in the Caribbean.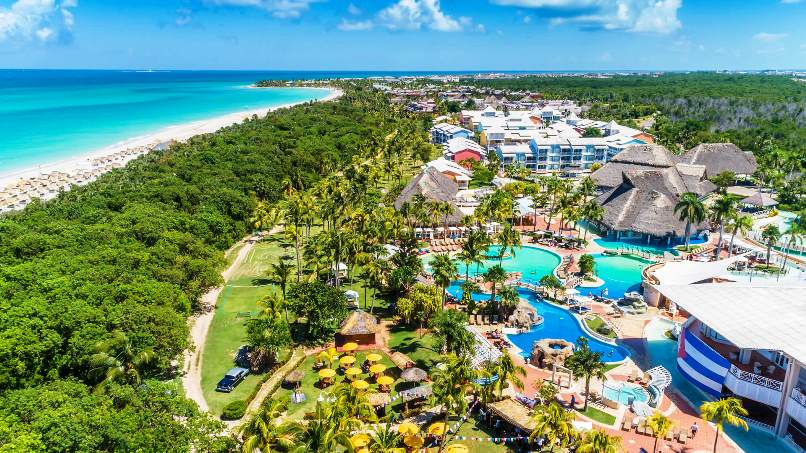 Managed by the Cubanacán hotel group and the Canadian company Blue Diamond, the Royalton Hicacos Hotel is registering an excellent occupancy rate during the 2023/2024 tourist season, and its quality has been noted on sites such as Tripadvisor, the world's largest travel website, where clients write very favorable opinions about the hotel's management.
Written by Eva Luna Acosta Armiñán.