Summer proposals from the educational system in Matanzas.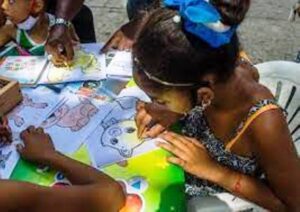 As usual, the Provincial Directorate of Education (DPE) in Matanzas designed its summer plan for the enjoyment of children, adolescents and young people during the summer season, a program of activities moderated by the country's material and economic limitations, but which does not renounce the development of initiatives to encourage in the new generations the formation of values, healthy recreation, creativity, diversity, aesthetics and the reaffirmation of skills and comprehensive knowledge.
According to the note published on the agency's website, the summer proposals, which begin tomorrow, July 1st, include the end-of-year and graduation ceremonies to be held at the level of educational institutions and municipalities, as well as opportunities for the presentation of awards, distinctions and decorations to the best students, teachers and workers in the sector.
According to the DPE, in the pioneer camps and facilities of the territory, rotations and internships will be offered for the benefit of students and teacher guides, as well as several summer courses taught by teachers of Technical and Vocational Education (ETP).
The young people enrolled in these training alternatives will be able to consolidate their knowledge in specialties such as Beauty, Carpentry, Accounting, Gastronomic Services, Commerce, Welding, Construction, Electrical Installations, Food Technology, among others.
As in previous years, during the months of July and August, several semi-boarding schools and children's circles will be available for the care of the children of working mothers, and the rest of the educational institutions will join or support with their premises, teaching staff and didactic proposals the activities planned in the neighborhoods and Popular Councils.
The program of community actions and initiatives, which includes traditional and sports games, street plans, workshops, contests, promotions and book sales, artistic presentations and other entertainments, is organized and developed in an integrated manner in each locality of Matanzas by the Municipal Directorates of Culture, Education, Sports, student organizations and the José Martí Brigade of Art Instructors.
According to what was announced in the summer plan of the educational system in this western province, the actions to be developed will have a marked priority in the communities in vulnerable situations and in the Homes for Children and Adolescents without Family Protection.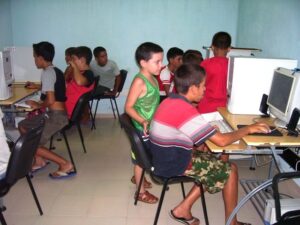 Written by Yovana Baró Álvarez.