Plus Ultra airline to operate flights to Varadero from Poland.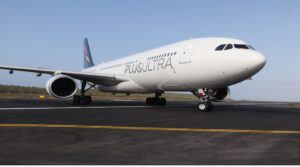 The Spanish airline Plus Utra will be among the first to land at the Juan Gualberto Gómez International Airport at the beginning of the 2023/2024 tourist peak season, the period from November to April when foreign tourists arrive to the country.
«Fruitful exchange with the Plus Ultra airline that will be operating from Katovice and then Warsaw, starting on November 8th, at 10:00 p.m. at the beginning of the high tourism season,» posted on his account on the social network Facebook the communicator of the Varadero airport, Osmany Sanchez.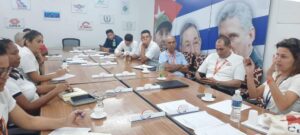 According to what was investigated by Radio 26, the connection to the end of the Matanzas area is a consequence of the important contract signed between Plus Ultra Airlines and Rainbow, one of the main Polish wholesalers.
In the winter, which will begin in the eleventh month of this year, Plus Ultra will position an A330/200 in Poland, to operate from Warsaw and Katowice airports to the Caribbean, with a total of 132 flights during the period.
Julio Martínez Sola, president of Plus Ultra Líneas Aéreas, expressed his great satisfaction for being chosen among several companies bidding for this important contract and with this operation he starts an alliance to operate other destinations in the summer of 2024, reports the Sivarious website.
Until recently, 13 airlines were connected to the Juan Gualberto Gomez airport, with a high percentage of arrivals corresponding to Canada, consistent with its condition as the main issuing market to the Varadero resort.
Russia continues to play a major role in the market, a nation favored by the resumption of regular direct flights on July 1st with two weekly frequencies through the Rossiya airline, and a third one that started this September.
Written by Eva Luna Acosta Armiñán.