Eduardo Torres Cuevas values the work of the José Martí Cultural Society in Matanzas.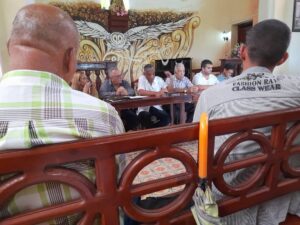 After an exchange at the Social House of the Union of Historians and the José Martí Cultural Society, in which they reported on the construction status of the facility, the president of the Academy of History of Cuba and the Cultural Society, Doctor of Science Eduardo Torres Cuevas, praised the renovation works underway at the Gener y del Monte provincial library.
In the Ermita de Monserrate and with the presence of the member of the Party Bureau in Matanzas, Yosvani Gil Ramírez, Torres Cuevas, also director of the Programa Martiano held an exchange with members of the clubs where they evaluated the results of the work carried out in the period 2020-2023.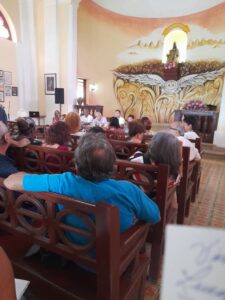 They referred to the creation of new Martiano clubs in state entities and the need to strengthen relations with the media, other entities and organizations, of the Movimiento Juvenil Martiano at all levels, with emphasis on the new generations, neighborhoods and communities.
During the debates led by the president of the organization on Yumurino soil, Alfredo Lauzurica González, the speakers expressed the creation of WhatsApp groups to facilitate communication of the activities and initiatives that are put into practice, with the approach of themes dedicated to the Apostle, as well as the completion of Marti's gardens and forests.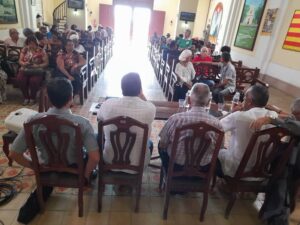 They stressed the need to activate the functioning of the Consejos Martianos in Perico, Los Arabos, Unión de Reyes, Pedro Betancourt and Ciénaga de Zapata.
The attendees enjoyed the performance of singer-songwriter Raúl Torres, children from the Primary School and an audiovisual dedicated to the Truth and Love Club.
Written by Delfina Mosquera.