October 20th: With the heart of the Homeland beating in our chests.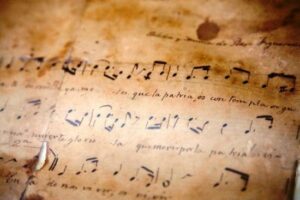 The heart of sculptor Agustín Drake has been beating for a year on the San Juan River, the beautiful sculpture of the artist from Matanzas with the strength of the Cuban nation.
It is a red monument on the margin of the south bank, next to the fishermen's huts and hanging from a centennial crane, heritage of the city of Matanzas, as an exponent of its development throughout these centuries.
Today is October 20th and the recognition to the significance of this date beats with the heart that is reflected in the Matanzas river.
A good Cuban knows that it commemorates the day that was sung for the first time, La bayamesa, hymn composed by the patriot Perucho Figueredo, member of the troops commanded by the Father of the Homeland, Carlos Manuel de Céspedes when the fight for the Independence of Cuba began and the insurgent forces took the town of Bayamás in 1868.
This musical piece became the National Anthem and is venerated as a symbol of the most sacred of the nation, together with the flag of the lone star, the shield, the tocororo and the butterfly flower. It was the historic moment when Culture and Nation were fused in an indestructible bond.
Our people raise as motto the Marti's axiom: «The mother of decorum, the sap of freedom, the maintenance of the Republic and the remedy of its vices, is, above all the rest, the propagation of culture».
We arrive at this October 20th in complex conditions and we celebrate it. We need to preserve the patrimonial wealth of our soil, the spiritual integrity of what we have built.
These are times of acute world crisis, of battles without limits to maintain our sovereignty; they are moments of audacity, will, and samples of what we are capable of as a people in the face of adversity. Just as in 1868, with the anthem on our lips and the heart of our homeland beating in our chests.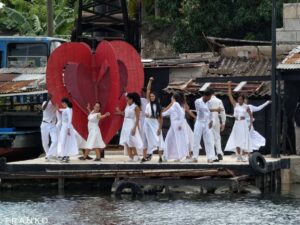 Written by María Elena Bayón.