Development of futsal at the local level.
The University of Matanzas Camilo Cienfuegos is currently hosting the twelfth edition of the Alejandro Marcelino Hernandez Cup with a view to the development of futsal at the grassroots level.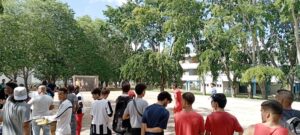 In the current edition and as usual, the tournament has eight teams divided into two groups of four, of which two teams have already qualified for the semifinals in key A (Perico and Professors), while in key B the teams are tied at three points.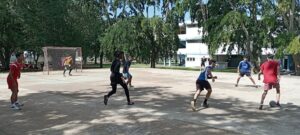 Raul Antonio Velasco Barani, head of the Department of Physical Education, Recreation and Sports of the University of Matanzas considers the tournament of great importance for the development of the athletes of the future, besides emphasizing that the tournament includes the pre-selection A and pre-selection B teams of the University of Matanzas.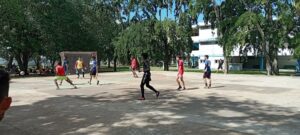 Velasco Barani highlighted the favoritism of teams such as Naranjal, Perico and Profesores, in addition to the talent of player Julio César Téllez, who plays for the latter team, although he is a student of Physical Culture at the university.
La Marcelino will continue to be played from Monday to Thursday at 1:30 pm, with two games per day.
Written By alejandro López Quintero.