The treasures of Bolondrón are not hidden (+Photos).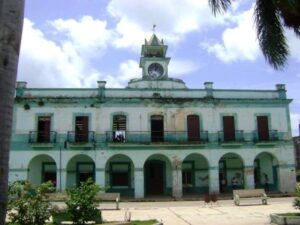 Popular among the people of Matanzas for its legendary four-sphere clock, whose chimes announced the hours, half-hours and quarters, the town of Bolondrón has other charms that perhaps few people know about.
For more than twenty-three years I lived in that little piece of the Island, rich in architecture and history, which for many may go unnoticed, but for me it will always be, like Gabriel García Márquez's Macondo, a beautiful land full of legends.
The story goes that the Macoriges Indians, who came from Hispaniola, arrived there first. They were brave, warlike, wore their hair long and painted themselves like the Caribs. Later, before 1846, the town was founded, which according to some historians, was located in a region where sugar mills and extensive fruit crops abounded.
It was precisely in Bolondrón that the Albístur Workshops were located, where machinery was manufactured for many of the country's sugar farms. Its most renowned mayor, Ángel Albístur González, was the one who bought the only clock with four dials that existed in Cuba at that time.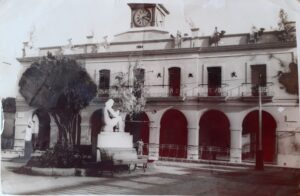 The Fire Department created in 1894, the Martí Movie Theater, built in 1918, the Cadillac hearse, manufactured in 1958 and a jewel of the automobile industry that is still preserved in the territory, are just some of the elements that for many years have occupied an important place in the pride and popular concern, as is the case of the movie theater, whose deplorable constructive state reflects the traces of time.
The locality also hides seductive stories, such as that of the sisters who did not let themselves be seen by the rest of the town, not even through the window. They only left their house to go shopping at the La Epoca store in Havana, but they left at dawn and returned during the night.
Whenever I return to Bolondrón, I can't help but experience that feeling of joy and nostalgia at the reunion. When someone loves the land where he lives, he feels the cracks in his heritage and feels the pain of its corroded columns.
Years ago I heard about the gold coins that a certain man found in a farm near the village and after analyzing the facts with skepticism I thought: «The greatest treasures of Bolondrón are not hidden, but they do need to be rescued and safeguarded.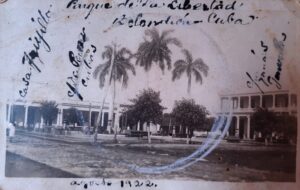 Photos taken from Facebook and from Luis Ernesto Martínez González Facebook page.
Written by Jeidi Suárez.