Polish tourists after the sun in Varadero.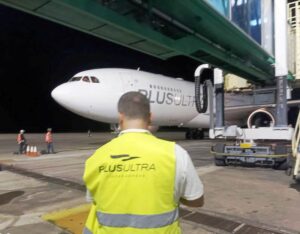 More than 280 passengers from Poland arrived on Wednesday at the Juan Gualberto Gomez International Airport, in Varadero, thus advancing their presence in the resort in this season of increased tourism, a period from November to April when Cuba receives its main flows of foreign visitors.
Operated by the Spanish airline Plus Ultra and with the help of the tour operator Rainbow, at around 9:40 pm the aircraft landed at the terminal in the province of Matanzas, the second most important in the country, and among the first in the average length of stay, an indicator that measures the time it takes to attend to a client from the moment of arrival to the departure to the destination hotel.
Carlos Javier Pérez, representative at the air terminal of the incoming Cubanacán Travel Agency, expressed his gratitude for the resumption of operations with Rainbow Tours, which «usually brings many tourists, most of whom prefer to leave the facilities and enjoy optional services such as excursions».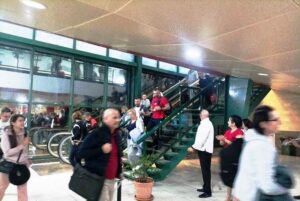 He considered it a very good thing that the Polish market has decided to stay in Varadero a little earlier than usual, since it usually does so in the second half of November, which, he reiterated, is a sign of how much it continues to prefer Playa Azul.
Nastia Valdés, delegate of the Ministry of Tourism, and José Antonio García Manso, director of the aerodrome, welcomed the vacationers, who were received to the rhythm of a son that made some of them dance, despite the exhaustion of almost twelve hours of flight.
Liuba Quintero Avila, from Operations, told the press that so far thirteen airlines will be connected to the Juan Gualberto Gomez airport, most of which are from Canada, the main market for tourists to Varadero.
Quintero referred to the prominence that ships from Russia, another strong center for sending vacationers, continue to have, with very busy flights, such as those from Rossiya, which maintains its three frequencies a week.
He specified that in the case of Plus Ultra, which now has 99 percent of its seats sold, it will connect the Varadero airport first with the city of Katowice and soon with Warsaw.
Written by Eva Luna Acosta Armiñán.