Tourist season began today in Varadero airport.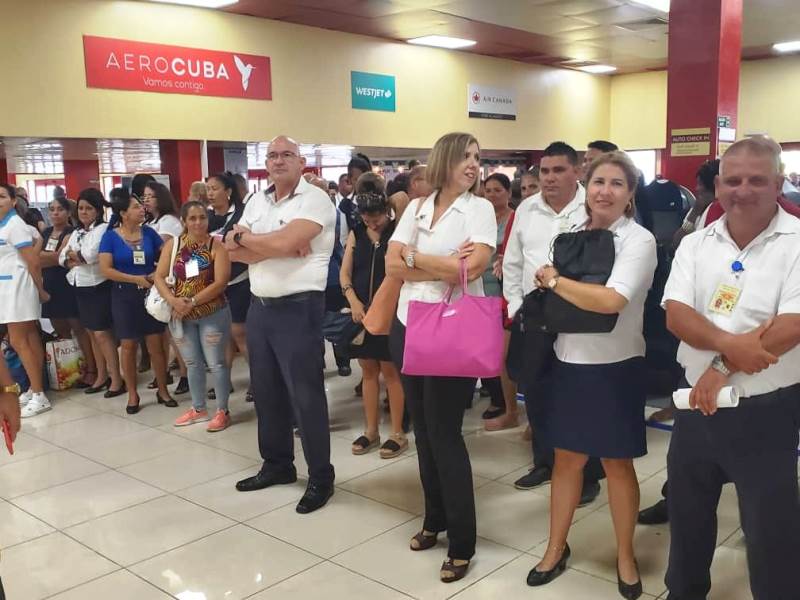 The 2023/2024 winter season took off today for Varadero's Juan Gualberto Gomez International Airport, the country's second most important terminal and the gateway for 70 percent of the tourists staying in Varadero.
During the ceremony held on the premises of the airfield in the province of Matanzas, executives and workers expressed their commitment to improve the professionalism of their services during the period from November to April, the period when the largest flows of foreign vacationers and also of income in freely convertible currency are received.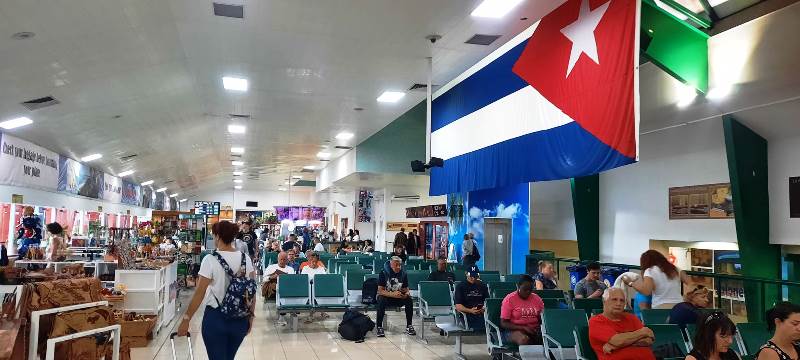 Improvements in the fundamental areas related to the operation and customer service define the investments made in an airport that is transcendent for the quality of its operations and safe performance, with no air accidents in more than two decades.
Precisely the safety variable is among the most reinforced in view of the increase in tourism, as demonstrated by the certifications already obtained for air and ground operations, in the areas of health and phytosanitary, veterinary, as well as those related to the control of merchandise, in the case of customs and emigration.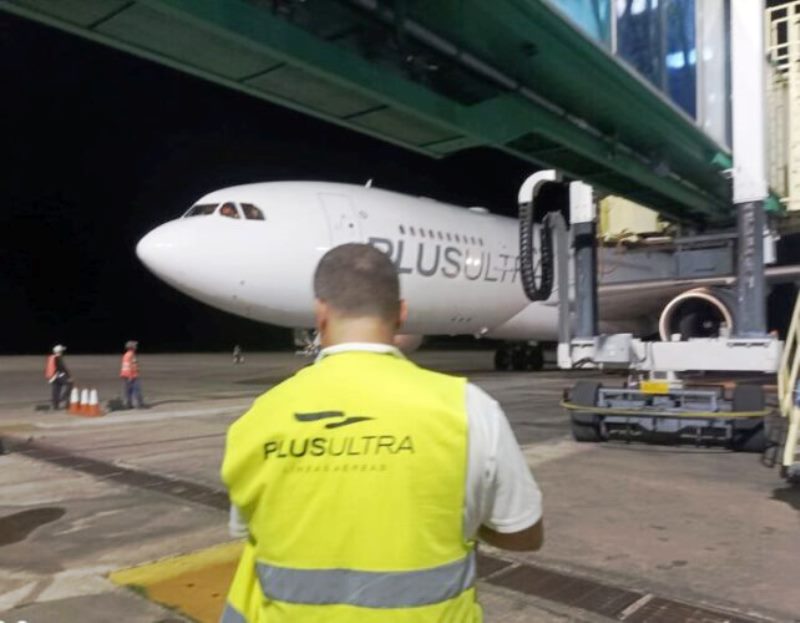 The resurfacing of the runway, the installation of lights of the first category of the aircraft approach system to the aerodrome, are among the most notable improvements in the terminal, which at the beginning of the season will operate with an air platform of thirteen airlines, with emphasis on those coming from Canada, Varadero's number one issuing market.
Liuba Quintero Avila, head of ground operations at the Juan Gualberto Gomez Airport, was encouraged by the traveler forecasts for the winter season, data that place the airport in a position to record a good stage and approach the digits of the reference year 2019, before the health crisis caused by Covid-19, which meant a halt for the travel industry.
Written by Eva Luna Acosta Armiñan.