Humberto Solás, a passionate filmmaker.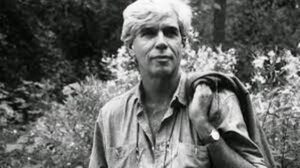 I remember as if it were yesterday the afternoon we saw the film Lucía (1968). That independent study of the Audiovisual Production course allowed us to approach for the first time one of the ten most important films of Ibero-American cinema. Gathered in one of the bunk beds in our dormitory at the University, the scholarship students watched each of the scenes in detail. The lives of the three Lucías, depicted in the film by Humberto Solás, made us cry, share our anger and meditate on the fears or prejudices that Cuban women have faced in different periods.
The content taught in class allowed us to analyze the plot in more depth; from the high dramatic flight of the story, structured in three stories, to the coherence of elements such as editing, music and photography. Not in vain, it won the First Golden Prize in Moscow (USSR) and the First Golden Globe at the Italian Cinematheque Film Festival, Milan, 1970, just to mention a few of the more than 12 international awards it received.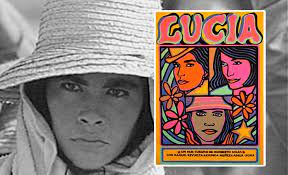 But behind that success, besides the talented cast and the professionalism of the technical team, was its director Humberto Solás; that young man who at the age of fourteen had joined an action cell of the 26th of July Movement and who years later, after graduating with a degree in Art History from the University of Havana, understood the need for a new artistic approach to the Latin American and Cuban reality.
Humberto Solás, yes, was the same man who presided over the International Poor Film Festival until his death, because he believed in the potential of creative and low-budget cinema. His love for the image, capable of saying everything sometimes without a single word, reflected the interiorities of an excellent filmmaker, who, above all qualities, proved to be a passionate humanist.
While he inserted himself in the currents of the contemporary cinematographic avant-garde, Solás advocated unity, peace and social justice; elements also present in other films such as Cecilia (1981-1982), Un hombre de éxito (1986), first Cuban film candidate for the Oscar in the category of Best Foreign Film, or El siglo de las luces (1991), film chosen to inaugurate the International Festival of New Latin American Cinema in the early nineties.
Humberto Solás closed his eyes for the last time on September 18th, 2008 and Cuba bid farewell to a man determined to reflect in feature films the complexity of the world, whether from its miseries or delusions. He found a genuine way to immortalize himself, and we, the viewers, found a magic in Cuban filmography that we will never forget after seeing films as heartfelt as Lucía.
Written by Jeidi Suárez García.