Scientific Workshop will close the Day of Safety and Health at Work.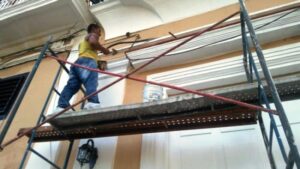 The National Conference on Occupational Safety and Health (OSH) will conclude in this province of Matanzas with the IV Scientific Workshop related to this relevant topic; the event will be held at the Plaza America Convention Center in Varadero.
The conference on Ergonomics, Occupational and Work Safety will be held from November the 28th to the 30th, so that the last day of the month will be dedicated to OSH, a fundamental right of the working population, as established by Law 116 of the Labor Code.
Vladimir Gonzalez, in charge of the Labor Affairs sphere in the Provincial Committee of the Cuban Workers' Central, pondered the importance of the event, which will once again comprehensively examine this issue beyond the use of traditional means of protection, to direct the analysis towards destabilizing factors of the environment where goods are created or services are rendered.
Organized by the University of Matanzas (UM) and the Guanima Accommodation Company, under the slogan Tu Seguridad al Día (Your Safety a Day), the event will bring together key players in a subject that is receiving more and more attention in the world.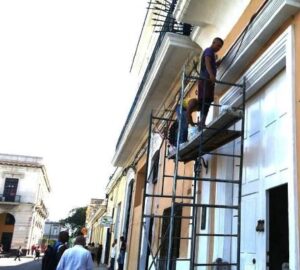 The event is expected to be attended by consultants and researchers from Higher Education Centers, branch schools, scientific institutions and other similar entities, as well as managers and technicians from companies and public administration bodies, producers, teachers, professors, community leaders and also a representation of French trade unionists.
According to a bulletin released by the organizers of the relevant Workshop, the results obtained in the master's degree works of the authors Regla Caridad Catalá Rivero and engineer Juan Lázaro Acosta Prieto, related to mental workload in coordinators of the ramp of the Juan Gualberto Gómez International Airport and students of Industrial Engineering of the UM, will be exposed.
These researches are fruits of the Master's Degree in Ergonomics, Safety and Health at Work (MESST), an integral part of UM's postgraduate training plan since the 2018 – 2019 academic year.
Aimed at professionals graduated from Higher Education, linked to occupational health management, the MESST is coordinated by Dr. in Sciences Joaquín García Dihigo, and is attended by the Faculty of Industrial Engineering.
Written by Eva Luna Acosta Armiñán.